February 29 @ 11:00 am - 3:00 pm
Share
Entrepreneur's Workshop Series: EARLY MARKET INTELLIGENCE AND CUSTOMER DISCOVERY FOR ENTERPRISE SUCCESS
---
These intensive half-day workshops bring industry experts to campus to examine in detail the financial, regulatory and logistical challenges new companies face.
The workshop series begins Sept. 21, 2019 through February 29, 2020. There is no cost to attend and lunch is provided.
Open to faculty, students and staff. Registration for each workshop is required.
2020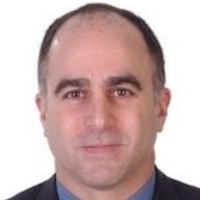 EARLY MARKET INTELLIGENCE AND CUSTOMER DISCOVERY FOR ENTERPRISE SUCCESS
Feb. 29 | The Bullpen, 3rd Floor, 215 Morris St., Durham
Presenter: Chris Morrison, owner, ViaVerus LLC & Brian Regan, and VP Strategy and Professional Relations, Sight Sciences Inc.